LaraFaye London
reimagined beauty
LaraFaye London is a makeup tools company with a mission to bring high quality makeup tools and accessories. The company was founded by Sarah, who has a strong passion for beauty and perfection. LaraFaye strives to provide high quality makeup tools and accessories at affordable prices without ever compromising on quality.
Read more about our story
Discover the perfect makeup partner with LaraFaye London.
Makeup Remover Pads
Treat your skin right with our soft Makeup Removal Pads by simply adding water
explore collection
Complete Brush Set
LaraFaye's complete makeup brush set is all you need to perfectly obtain that flawless look. Each individual brush is exclusively handcrafted from the highest quality materials ensuring each piece is specifically selected and designed by working with makeup artists.
Learn more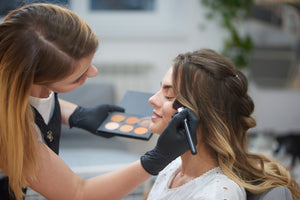 Tools & Accessories
Ensure your makeup kit is equipped with our essential Tools & Accessories.
explore collection